Outsourcing human resource recruitment services is a trend of many businesses at the moment. Undeniably, people are always the most valuable resource of an enterprise. However, how to attract the right personnel is still a difficult problem, especially in this volatile labor market period.
We always want to find the right candidates for the business, with the same development direction. To do that, the company may have to invest a lot of money and time, and of course not all units have the capacity to do so.
At this time, outsourcing human resource recruitment services is a wise choice. This type of service was formed based on the support of a company specializing in human resource recruitment, which has helped many units optimize costs, time and effort to expand their business.
Why should you choose a package recruitment service at MPHR?
Formerly MP Telecom with 19 years of experience in the BPO, MPHR owns a team of professional recruitment specialists, capable of building suitable solutions for each customer and candidate data source. Large and diverse to meet all conditions in many fields such as: Manufacturing, Retail, Services, Finance, Information Technology, Beauty, …
Being rated as one of the leading HR recruitment companies, customers will experience the advantages and privileges when using the HR recruitment service at MPHR:
Quickly, create opportunities to approach and recruit the most suitable personnel for your business
After receiving recruitment requests from businesses/customers, MPHR will analyze, respond, and search for suitable candidates in the shortest time. By human resources, MPHR has prepared preliminary interviews for selection before sending quality assurance documents to customers.
Save cost, time and resources
Instead of focusing costs on job postings, which sometimes can't find worthy candidates, businesses can entrust the entire responsibility of recruiting personnel to MPHR to reduce financial burden. time and resources.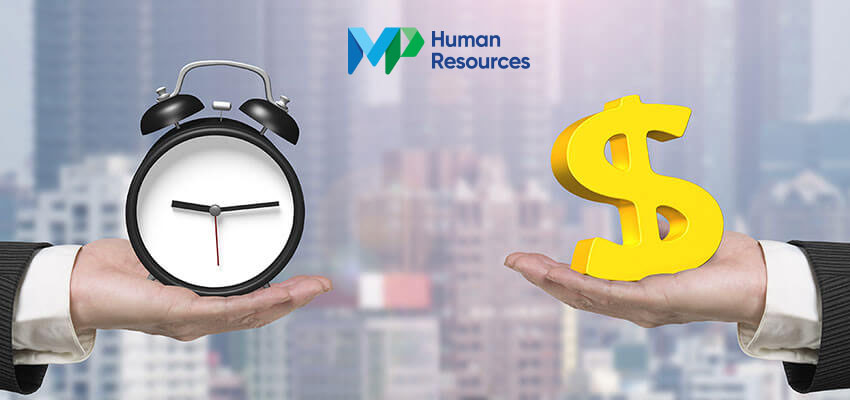 The HR recruitment service at MPHR will make statistics of recruitment costs to save costs, resources and time
Support all special requests from customers
All MPHR recruitment solutions are designed based on customer requirements. Therefore, when businesses/customers have any special requirements, MPHR can meet them perfectly.
Professional optimal recruitment process
We provide a full package of recruitment services, high-level recruitment services, etc., according to a strict and strict process to ensure that the candidates for the final interview are the right people for your business. Friend.
Commitment to the confidentiality of customer information
MPHR is committed to absolute confidentiality of information about customers, vacancies, and personnel offline and online.
General introduction about HR recruitment service
Recruitment is an important term in the business, describing the process of finding and selecting candidates that match the requirements of the business. The recruitment process takes place successfully when finding candidates who are willing to accompany the business to develop, helping the business to fulfill its own and common goals.
With the problems between personnel quality, cost and time, human resource recruitment service (outsourcing service) was born to provide the solution to find the most suitable candidates for businesses from common labor positions. communication to senior management positions, ensuring to meet the business development needs of customers. Since then, many recruitment businesses have opened up.
So how to find reputable companies specializing in providing recruitment services? Let's follow the information below!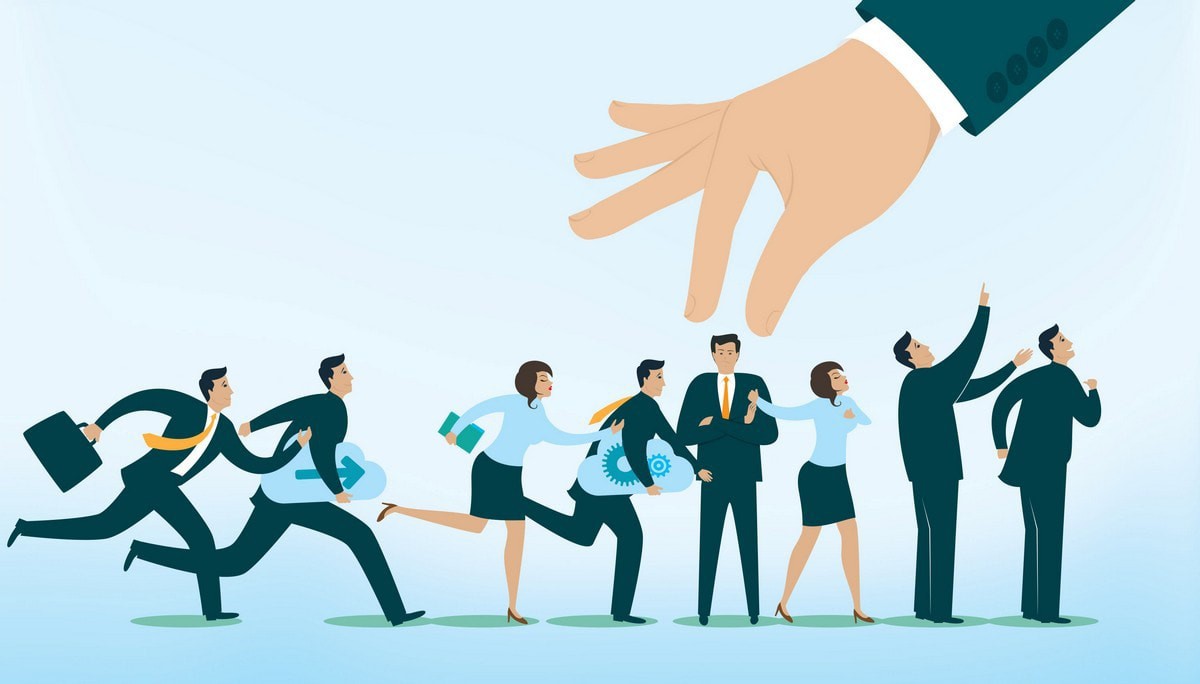 What is the concept of HR recruitment service? MPHR recruitment service provider is always trusted by customers
Difficulties faced by enterprises when recruiting personnel
Although the job market is active, many candidates find it difficult to find suitable jobs, and businesses cannot recruit quality people. Moreover, human resource vacancies in each different company require different skills and qualifications, depending on the structure and model.
During the recruitment process, enterprises often face the following difficulties:
Waste of time posting, searching, selecting candidate profiles in different channels

Difficult to manage, exchange information, and schedule interviews, the number of applicants is too large

Time consuming, recruitment costs, but the quality of candidates is not guaranteed

Missing out on many talented candidates because the business brand is not attractive yet

Difficulty in balancing the recruitment budget with the company's recruitment needs.
Facing these difficulties, the choice of personnel recruitment services of reputable professional units is a wise choice to temporarily solve the immediate difficulties.
HR recruitment services at MPHR
Coming to MPHR, customers will experience diverse, prestigious and quality human resource recruitment services. We are always committed to complying with the law, ensuring deadlines and accurately performing the tasks in the contract. Some key services MPHR provides in the field of recruitment include:
Recruiting unskilled workers
MPHR's unskilled labor recruitment service spans many different industries and fields, such as customer care, manual personnel, human resources in the textile industry, etc. With a team of highly qualified recruitment specialists Our large data warehouse, worker recruitment service, unskilled labor is ready to find the most suitable unskilled labor for customers.
Recruiting intermediate and senior personnel
MPHR provides customers with recruitment services for positions from specialist to manager, supervisor, director in many fields: Human Resources, Communication, Telecommunications, Industry, Finance – Accounting, Technology, etc. We possess the most selective talent attraction strategies to help customers find worthy companions on the path to realizing short-term and long-term goals.
Online recruitment (VNjobs.vn)
MPHR Manpower Supply Company also owns the recruitment website vnjobs.vn. Here, candidates as well as employers will have the opportunity to search, meet and exchange to understand each other better as well as choose the right people for each different position in the business.
Outsource the recruitment process
MPHR provides a methodical and quality recruitment process for businesses in need. We will be responsible for handling the recruitment and management steps from start to finish at a reasonable cost, within the committed time, and can design a flexible solution for each customer.
The process of providing personnel recruitment services at MPHR
Step 1: Receive recruitment requests from businesses/customers
Step 2: MPHR analyzes recruitment requirements (title, number, position requirements, recruitment term, welfare regime)
Step 3: We will respond to the customer within 24 hours, then discuss with the customer directly about the plan and cost.
Step 4: Sign the contract and make a deposit to perform the contract
Step 5: Search for candidates and preliminary interview
Step 6: Send suitable candidate profiles (7-21 days depending on recruitment requirements)
Step 7: Conduct interviews with candidates from the same company
Step 8: The enterprise sends a job offer letter to the selected candidate. Candidates start probation
Step 9: Confirm completion, perform customer service and conduct candidate warranty. The enterprise pays the remaining 50% after the warranty ends.
MPHR's recruitment process and cost accounting
MPHR – Providing prestigious and quality high-class personnel recruitment services
MPHR is one of the companies providing high-level HR services for key positions. With an available database, and a network of quality information in the profession, MPHR can immediately create a list of the most suitable candidates, persuade senior personnel to participate in the recruitment process, and ensure businesses with talented people develop for common goals.
If you have a need to recruit personnel in Hanoi and nationwide, you can leave contact information or call MPHR's hotline. We are ready to answer any questions about MPHR's human resource recruitment service, or provide information about labor vacancies from general to high-level in an enterprise.
This is box title
MPHR – The No. 1 HR Solution Provider in Vietnam
– Head office: 10th floor, Sudico building, Me Tri Street, My Dinh 1, Nam Tu Liem District, Hanoi
– Ho Chi Minh City Branch: 36-38A Tran Van Du, Tan Binh, Ho Chi Minh City
– Hotline: 024 5678 0166
– Email: admin@mphr.com.vn