Payroll services & HR policies are becoming a new outsourcing trend in Vietnam. This type of service has helped many businesses save in terms of personnel and wages, along with smooth operation.
With a team of experienced professionals, MPHR is proud to be the leading Payroll service provider in Vietnam. We are committed to handling payroll management work to ensure deadlines, comply with the law, and be transparent.
Payroll Service and Management service packages
Labor management: Labor contract and HR policy
Salary management: Calculation and payment of salary, bonus, allowance, …
Personal income tax management: Dossiers, procedures, reports, finalization
Insurance management: Declare increase and decrease, insurance payment records, insurance claim procedures, close/close/consolidate insurance books, etc.
MPHR also provides HR-related service packages according to customers' needs.
Hotline: 0888 595968
What will the customer receive?
Reasonable costs for each service package are designed flexibly based on customer needs.

Fast, accurate, confidential information, comply with the law.

Reducing the burden on customers, giving customers more time to focus on business.

Get free advice on suitable salary and human resource related solutions.

Accompanying customers throughout the contract implementation process.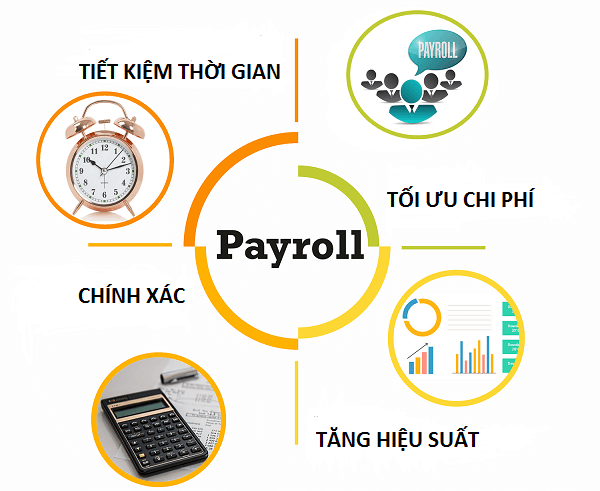 Which businesses should use MPHR's Payroll service?
Management and Payroll Services, human resource policies are considered as smart solutions for all businesses. However, to be more optimal in all aspects, the following types of businesses need to outsource Payroll service:
Startup businesses, newly established businesses do not have much experience in human resource management

SMEs do not need to maintain a human resource management department

Large-scale enterprise with too many employees

Foreign enterprises in Vietnam
Payroll Process and Human Resources Policy
Step 1: Customers learn about MPHR's services and ask for advice.
Step 2: MPHR responds to customers within 24 hours, and discusses options from 2-3 days.
Step 3: The customer signs the contract and guarantees the performance of the contract.
Step 4: Activate the service and execute the contract.
Step 5: Complete the personnel profile and sign the labor contract. Complete registration for insurance declaration.
1st and 2nd of every month: Finalize the time sheet and KPI report.

Day 3-5 of every month: Finalize payroll and policies, confirm data with customers.

9-10 of every month: Implement salary payment and human resource policies (maternity and sickness regime procedures; issue salary slips, reports, pay budgets from salary,…
Step 6: Customers check and pay monthly service.
If you are in need of outsourcing payroll and human resource management services, you can leave contact information or call MPHR's hotline. We are available to answer any questions about MPHR services 24/7.
Contact Info:
MPHR – The No. 1 HR Solution Provider in Vietnam
– Head office: 10th floor, Sudico building, Me Tri Street, My Dinh 1, Nam Tu Liem District, Hanoi
– Ho Chi Minh City Branch: 36-38A Tran Van Du, Tan Binh, Ho Chi Minh City
– Hotline: 024 5678 0166
– Email: admin@mphr.com.vn