According to a report by Deloitte, about 80% of businesses in the country and around the world are actively cooperating with Staffing Services providers because of the unexpected benefits that this outsourcing service brings. bring. Among those suppliers, MPHR is considered a reputable and quality human resource leasing company in Vietnam.
With a team of highly specialized personnel, MPHR always adheres to commitments on deadlines, costs, along with clear and transparent legal requirements, so that customers can feel secure when using our services. If your business is facing problems such as a lack of human resources, unsatisfactory quality of human resources, etc, MPHR's staffing service is worthy for you to learn and care about.
Why should you use staffing outsourcing services at MPHR?
In the course of business operations, many enterprises have many times encountered situations of temporary shortage of personnel, or staff absence for a long time. MPHR's HR service is extremely suitable for businesses that have one of the following needs:
Need to add/replace personnel in time, increase flexibility.
Save time, as well as indirect costs of doing paperwork and repetitive work to focus on core and core tasks.
There is a need to implement clear, transparent and absolutely confidential policy regime information internally. Eliminate subjective, emotional factors and personal relationships that dominate and negative internally.
Want to meet complex requirements and scale in the fastest time but want to avoid wasting investment costs without using full capacity at all times of the business year.
Must regularly update regulations, laws, conditions, tax policies and practical handling experience in many fields.
Apply short-term sanctions, lawsuits or change the internal human resources department if serious or widespread errors occur.
Release the boredom caused by frequent and continuous repetitive work that limits creativity and initiative for internal personnel. Thereby maximizing the capacity and strengths of internal personnel.
Hotline: 024 5678 0166
If businesses are having needs for human resources, then the HR outsourcing service (personnel outsourcing) of MPHR is considered as one of the solutions to optimize productivity, work efficiency, and at the same time, save in all aspects, especially cost and time.
About staffing services
Staffing services (HR outsourcing service) is a service that enterprise A outsources to unit B to recruit and manage the personnel of enterprise A. All employees of enterprise A and company A hire human resources B to recruit, the manager will register under the name of unit B. However, the employees here do the work and enjoy the same mechanism, benefits, and treatment as the employees of enterprise A.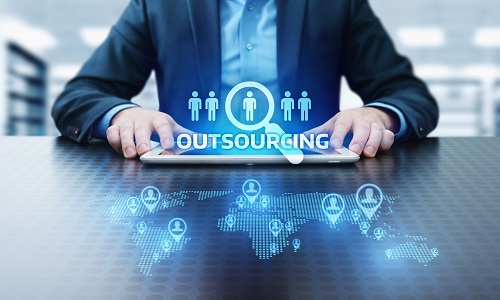 Hiring senior staff at MPHR
Manpower hire services at MPHR
Currently, MPHR is providing and promoting 4 types of HR services that are most sought after by customers.
General labor hire service
Unskilled labor is known to be the largest labor force. So why does MPHR still provide unskilled labor? This labor market is always extremely volatile, there is never an excess of human resources as the business expands and develops. Not to mention on holidays and year-ends, the demand for unskilled labor increases rapidly.
However, after the peak season is over, these people become redundant human resources in the business. So the solution here is to use outsourced human resources services from a 2nd party. In particular, MPHR's human resources provide well-trained, solid expertise in all areas that customers need.
Seasonal labor hire service
Seasonal workers are people who do work for a fixed period of time, bringing benefits to both parties, often without a short-term or long-term labor contract signed with an enterprise.
Therefore, they will be in and out of the labor market constantly. If the enterprise searches, recruits and manages every time seasonal personnel are needed, the time and costs are extremely expensive, but it is not certain that the work efficiency will bring back capital for the above task.
Since then, the seasonal labor rental service was born to help businesses not need to focus a lot of effort on this field. HR outsourcing services can be optimized to serve other business tasks and increase profits for the company, because there will be a second party, such as MPHR, who is responsible for the entire management process from a to z.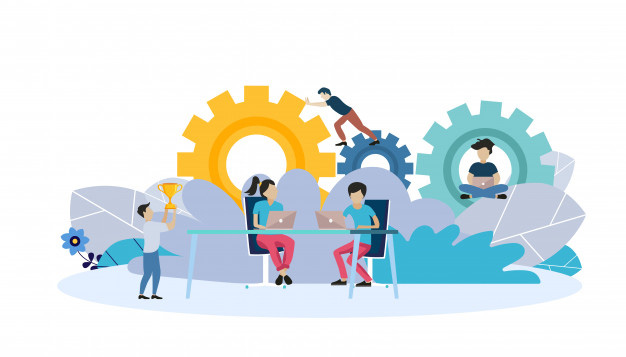 Labor hire service is a trend of many businesses
Short-term and long-term labor rental service
Many businesses do not want to directly recruit, labor managers will use short-term and long-term labor hire services. The decision to hire short-term or long-term will depend on the needs of Party A. Party B will advise and perform on behalf of Party A to perform all stages of personnel organization. Long-term rental contracts can last for more than 1 year, even up to 10 years, 20 years. Meanwhile, short contracts will have a duration of less than 1 year or less.
MPHR is always ready to provide customers with the best quality short-term and long-term human resources, from unskilled workers to senior personnel. We can design diverse solutions, not forced by any mold, as long as we serve our customers as conscientiously as possible.
Services for hiring personnel to manage, operate, control, and monitor
Management, operation, control and supervision are high positions in an organization or enterprise. Therefore, to find suitable candidates who share the same goals with the company is not an easy task. Not to mention that "hunting" for highly qualified personnel and good management cannot be done in a simple way. Because they rarely "comment" on job descriptions on social networks, or surf recruitment websites to apply for jobs.
So where can we go to select these special candidates? Usually, headhunters will rely on relationships, knowledge, and work networks to recruit talent. However, this is not an easy job. Therefore, MPHR's high-class human resource leasing service was born to provide customers with elite management, operation, control and supervision with cost and time savings best.
Advantages of MPHR in the field of human resource rental services
Leading in the field of human resources in the Vietnam market, MPHR owns distinct advantages to serve customers as best as possible. In addition to owning a large network of relationships, MPHR is proud to have certain strengths when cooperating with customers as follows.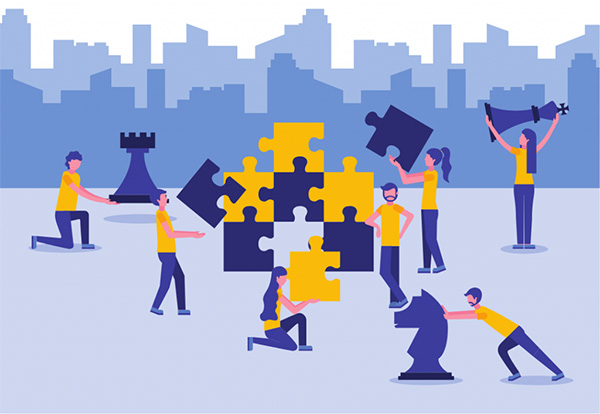 Advantages of the company MPHR
Specialization, increase productivity
Leveraging the specialization of the MPHR team, can reduce the time-consuming process of internal HR management staff. In fact, it has been determined that salary management and personnel policy implementation is the number 1 task for businesses. Because human resource management, salary and policy regime is a time-consuming activity. Removing this burden can allow your employees to focus on more productive items in their area of ​​expertise.
Risk reduction
Reduce the risk of hiring the wrong person; reduce pressure and prevent laziness and overload in the work of internal personnel by using temporary outsourced personnel; reduce risks in human resource management, labor agreements, labor disputes, tax expertise (new regulations, fees, forms, deadlines …)
Save time
Reduce the time to search for human resources, reduce the time burden on administrative activities of human resource management of enterprises. Outsourced personnel are specialized, so work efficiency is high.
Cost savings
The cost for outsourcing services is usually lower than the cost of building a team in the enterprise. If we maintain the team by ourselves, our customers will have to pay some additional costs: training, incentives, personal income tax, social insurance and health insurance, operating costs for employees.
Focus on the core value of the client company
Outsourcing personnel for non-core tasks, or short-term projects enables our clients to focus their manpower and costs on key activities that generate significant revenue and value. more, avoid waste.
In addition, MPHR commits that businesses will always be satisfied with the results achieved when choosing to use human resource outsourcing services. Businesses can feel secure and confident when cooperating with MPHR, because we have accompanied thousands of large and small customers, corporations, SME companies in Vietnam and around the world.
Some MPHR positions are providing human resources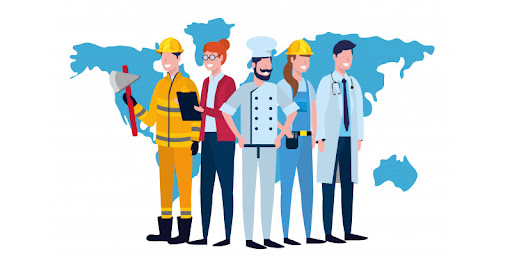 Some positions are providing human resources
Customer Service Officer – Telesales
Customer care – Telesales staff at MPHR have the following professional experiences and skills:
Standard voice, no lisp, clear pronunciation, easy-to-listen voice

Well-trained in customer service and Telesales

Able to control emotions well

Skilled in handling customer issues, closing orders, keeping customer information confidential
Programmer
Programmers provided by MPHR can perform a variety of tasks related to technology in an enterprise, and possess the following skills:
Problem-solving skills

Ability to teamwork, work independently

Proficient in computers and databases
Business man
MPHR's sales staff are always enthusiastic and dedicated to their work. We want to give our customers a good impression of MPHR's personnel. 100% of MPHR sales staff have
Fully equipped with communication, situation handling and negotiation skills

Skills to find and persuade potential customers

Professional qualifications and years of experience

Always listen and understand customers
Receptionist – Administration
MPHR's receptionist – administrative staff is committed to ensuring the following requirements:
English-Vietnamese communication skills and above

Have a High School Diploma/College/University

Good-looking appearance, standard height

Ability to handle situations, flexible communication
MPHR – Vietnam's leading human resource rental service provider
Proud to be one of the reputable staffing service providers in Vietnam, up to now MPHR has cooperated with thousands of domestic and foreign customers. Many businesses use MPHR's HR outsourcing service as an effective solution to reduce the invisible burden on human resources. We ensure compliance with commitments on time, costs, and transparent legal requirements, so that customers can comfortably place their trust at MPHR.
If you need more information about outsourced personnel positions, or do not know how to hire the most appropriate translation package, you can leave your contact information or call the MPHR hotline. We are ready to answer any questions about MPHR's Staffing Services 24/7.
Contact Info:
MPHR – The No. 1 HR Solution Provider in Vietnam
– Head office: 10th floor, Sudico building, Me Tri Street, My Dinh 1, Nam Tu Liem District, Hanoi
– Ho Chi Minh City Branch: 36-38A Tran Van Du, Tan Binh, Ho Chi Minh City
– Hotline: 024 5678 0166
– Email: admin@mphr.com.vn