Sales Executive (Pharmaceutical Products)
Apply Job
MPHR's client is a major player in the chemo-pharmaceutical industry, based in Korea. The company in Vietnam is a branch established more than 3 years in Me Tri, Me Dinh I, Hanoi, in addition the company also has another branch in Ho Chi Minh City.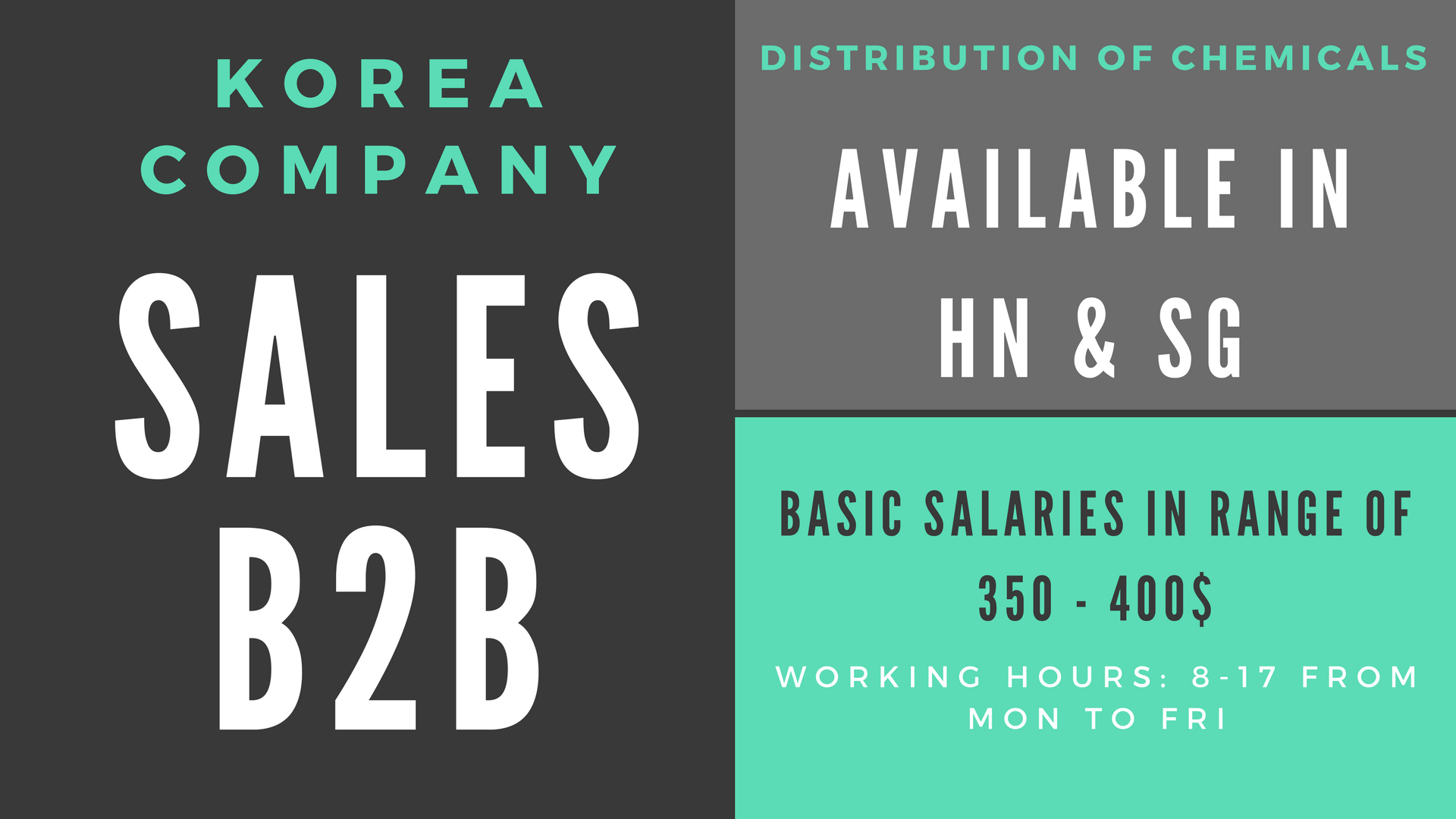 - Exploiting sources, developing and maintaining existing customers as well as customers
- Prepare regular business plans and strategies, clear planning
- Feedback, advice, or business cooperation needs through popular channels, social networks and face-to-face meetings.
- Make business reports, business contracts suitable with each partner, customers
- Ensuring business quality, building brand prestige for customers, taking care of customers and maintaining service to customer satisfaction.        
- Work in a company based in Korea, communicate with partners/ senior from Korea

- Opportunity for development in the pharmaco-chemical industry
- Attractive salary, 13th month salary, incentive mechanism to ensure the cohesion between employees and companies
- Office hours, Monday - Friday, full insurance                    
- Graduated from University or above, belong to several majors such as economics, business, marketing or other related fields.
- Intermediate English level (speaking & listening)
- Experience in Sales will be a plus
- Have knowledge, understand the business process, product marketing
- A commitment to excellent customer service
- Good personal skills, ability to learn, quick adaptation in the field of pharmaco-chemical (including partners, suppliers and customers)
- Proficiency in MS Office: Word, Excel, Outlook
General information
Applied position
Sales Executive (Pharmaceutical Products)
Working level
Staff
Working type
Full-Time Permanent
Salary level
From 10-15 mil
Working place
TP. Hồ Chí Minh
Degree Level
Bachelor
experience
Under 1 year experience